---
Our Ethos
"Coming together is a beginning, keeping together is progress, working together is success."
---
Marketing & Branding
Our aim is to position your company to the South African market, enhance your market presence and for you to see a significant to your investment
Web Development & Hosting
By utilizing the latest web development technologies, we can provide you with a unique and fully customizable dynamic website to best suit your business needs.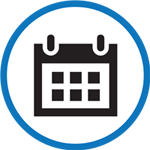 Events & Promotions
Event co-ordination and promotional items form an integral part of branding. We undertake to source the relevant items based on the requirements of your company.
Server/Desktop Sales & Support
Edify Solutions offers specific IT infrastructure where you need it most, whatever your need. Give us a call today!
 About Edify Solutions
Coming together is a beginning, keeping together is progress, working together is success.
- Edify Solutions
Who We Are?
Proudly South African and based in Cape Town, Edify Solutions is a privately owned organisation that evolved from several small service based operations to a full service information technology and social media based marketing service provider. With our growth, we have embraced the concept of providing businesses with more than technical support, by completely removing technical concerns from our clients' daily business activities. We work with the best to deliver an outstanding, consistent and reliable service.
Our Vision?
We are committed to providing top-quality services to all customers. Our enthusiastic, professional team will build a progressive commercial corporation through a commitment to high levels of customer satisfaction.
Our Ethos: "Coming together is a beginning, keeping together is progress, working together is success."
What sets us apart from other companies?
We have identified gaps in the South African / African market. Whilst researching extensively, Edify came across products and we believe we have found the ideal solution to fill the gaps in the SA market to build and grow your company.
Our Group consists of well-travelled entrepreneurs who have started a first of its kind IT solution and marketing company. Edify's out of the box mentality has served all of the partners well over the years and has allowed us to initiate this new concept of lifting other companies to new heights. Last but not least, all our partners have a passion for this company and believe with our portfolios and experience in Africa, we would be able to distribute, build and grow your company.
 Portfolio
We are in the process of updating our portfolio – in the meantime, feel free to check out the samples below:
Contact Us
For emergencies contact support@edifysolutions.co.za